When:
October 6, 2017 @ 9:30 pm
2017-10-06T21:30:00-07:00
2017-10-06T21:45:00-07:00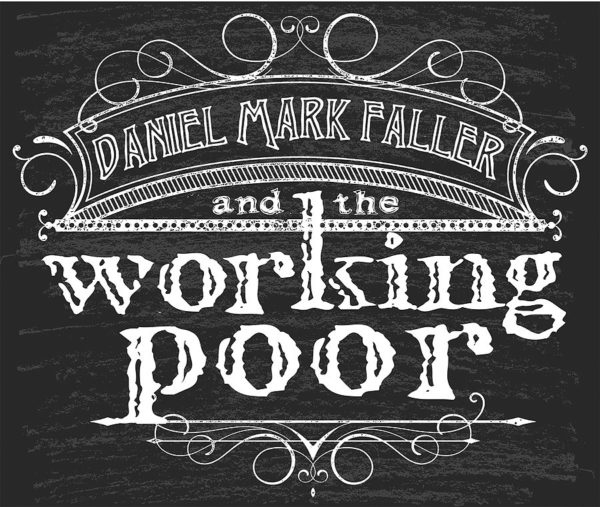 Daniel Mark Faller is the leader of the Working Poor. He was born in Seattle, Washington in 1952 and relocated to North Central Idaho in 1972. He lives with his Wife Becky and Grand Daughter Harlee in Lewiston, Idaho. He has been a professional musician since 1975. Daniel has played in some of the region's most popular bands over the years. He was a founding member of the Stretch Wabash Band and he was the front man for the Seidel Brothers Band for over 10 years. He was also a founding member of the Big Newtons and stuck with that band for 18 years. He founded the Working Poor based on a vision of a great band doing the obscure material explained above and so far the plan he envisioned is coming together without a hitch.
Bruce Grimoldby joined the band in December of 2015. He is a Lewiston, Idaho native and has spent time in a lot of bands from the area including Stretch Wabash and The Big Newtons both with Daniel. Other bands he has been in include The Secret Agents, Shotgun, Real and the McFeels and Spiral Highway. He has held down bass guitar, drums and lead guitar chores in the various bands he has been a part of. Bruce has been an employee of the Northwest Children's Home in Lewiston for over 30 years and lives in Lewiston with his wife, children and his beloved dogs.
Cris Peterson plays guitar, mandolin, fiddle and sings background and a few lead vocals. Cris is a Moscow, Idaho native who has lived in other parts of the Western States but now has returned to Moscow and works for the University of Idaho. Cris is a seasoned musical talent and has spent time in some local bands including the Mullen Road Band, Corn Mash and Undiscovered Country.
Brian Davies plays Pedal Steel Guitar. Brian and Daniel go back along ways as they were founding members together in the Stretch Wabash Band in 1977. Brian went on to a remarkable tour of musical duty with bands like Buffalo Rose, Kip Attaway, the Famous Motel Cowboys and Pinto Bennett to name just a few. Brian now lives with his wife and family in Uniontown, Washington and has worked for Schweitzer Engineering for a decade.
Doug Lopes plays drums and sings background for the band. Doug was raised in Spokane, Washington and now lives with his wife in Pullman, Washington and works at Washington State University. Doug is a life long drummer and has spent time in the Mullen Road Band and Cold Creek before joining the "Poor". He also plays drums with Undiscovered Country. The Working Poor rehearse at Doug's wonderful Pullman home and he and his wife always make sure that there is plenty of cold bottled water and hot popcorn available on practice nights.