When:
January 31, 2018 @ 9:30 pm
2018-01-31T21:30:00-08:00
2018-01-31T21:45:00-08:00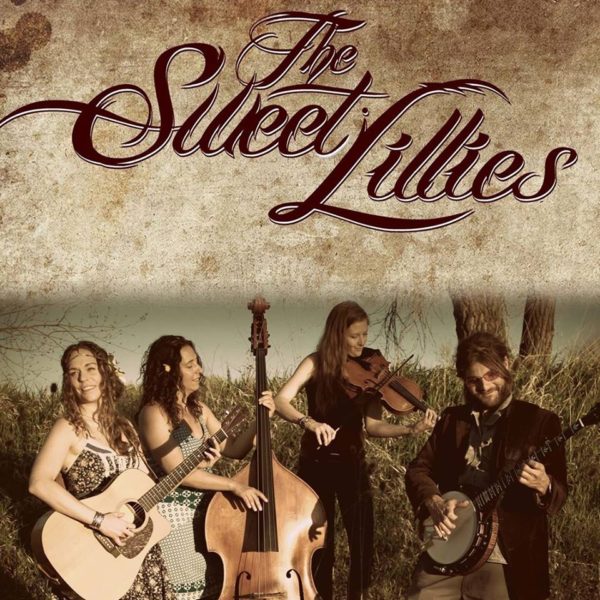 The Sweet Lillies' high-energy, melodic tunes have quickly captured the hearts of fans in Colorado and beyond. The band, formed in November of 2013, credits its
 appeal to the original and compelling songwriting of three women who share an unwavering commitment to life on the road. The magnetic combination of Julie Gussaroff on the upright bass, Becca Bisque on the viola, and Melly Frances on percussion and lead vocals – together with powerful three-part female harmony and a cast of exciting instrumentalists – gives this band a rare and alluring sound. As testament to their appeal, The Sweet Lillies have already shared the stage with the likes of Peter Rowan, Vince Herman of Leftover Salmon, Kyle Hollingsworth of The String Cheese Incident, and Andy Hall of The Infamous String Dusters. Based out of Colorado's Front Range, The Sweet Lillies are continually expanding their audience and reach with a contagious love of music and a get-up-and-dance attitude that spreads lots of love and smiles.