When:
July 19, 2017 @ 9:30 pm
2017-07-19T21:30:00-07:00
2017-07-19T21:45:00-07:00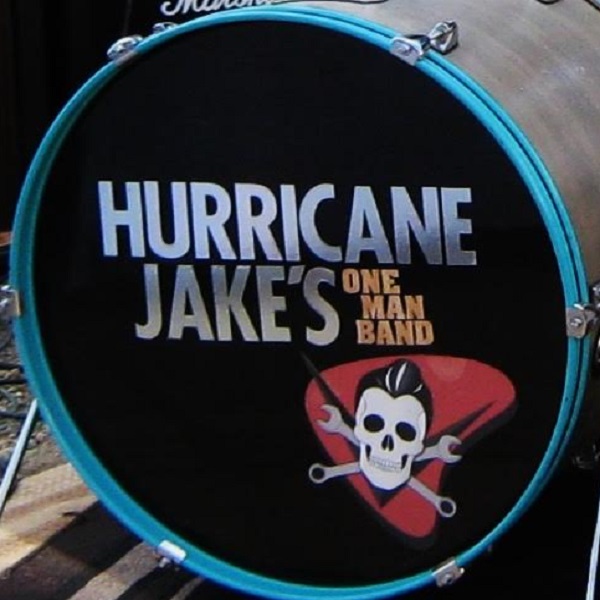 One hundred years ago Hurricane Jake Heath would have jumped freight trains or stowed away on tramp steamers. In these days of the jet plane and hybrids, he has become a bluesman gaining in notoriety with his latest project
"Hurricane Jake's One Man Band". In his one man band he plays the drums, the guitar, and sings with influences of swing, jazz, rockabilly, and of course the blues. He started playing the guitar at age 10, and by the age of 13 began playing live shows with his first band Blue Coyote. Music is his passion, and he makes that clear when on the stage.