When:
November 11, 2017 @ 9:30 pm
2017-11-11T21:30:00-08:00
2017-11-11T21:45:00-08:00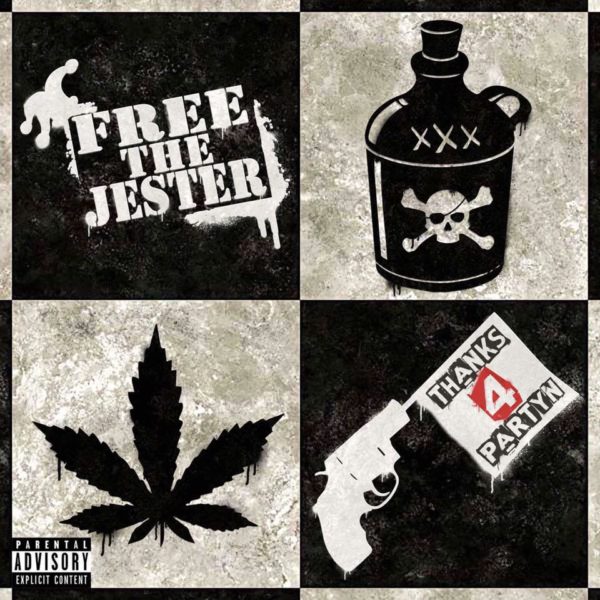 Founded in the Spring of 2014, Free The Jester has quickly become one of the most recognized independent young rock bands in the Pacific Northwest, seizing countless stages with high energy live performances & good times for all. Armed with and eclectic sound that seamlessly runs between rock and punk to metal and hip hop, FTJ has been able to build a strong following, drawing crowds, and creating long last memories for everyone they party with. The last 18 months has seen the band independently write and record an original and long lasting debut album. Tracked and mixed at pinnacle Pacific Northwest studio Amplified Wax by producer/engineer James Hill, "Thanks4Partyn" is a furious first offering by this young band, & looks to put the fun times back into rock music while turning a cold shoulder to the social mess our planet has become. showcasing not only the bands ability to melt different genres into an addicting sound, but also honoring FTJ's true party roots. Released on May 20th, 2017 to a full occupancy Spokane Knitting Factory crowd of 1300+, "Thanks4Partyn" is available on all major digital media download platforms (iTunes, Spotify, ECT). Based out of Spokane Washington, FTJ is now looking beyond their beloved home in the Pacific Northwest to see just how far this party can spread. FTJ has had the privilege of sharing the stage with; I Prevail, Steel Panther, Bowling For Soup, Wage War, Afroman, Marianas Trench, Saving Abel, Guttermouth, The Nixon Rodeo & more.
We are going to be CRAZY, were going to PARTY HARD, its going to be ALL FUN with NO APOLOGIES.